About Mayfly Central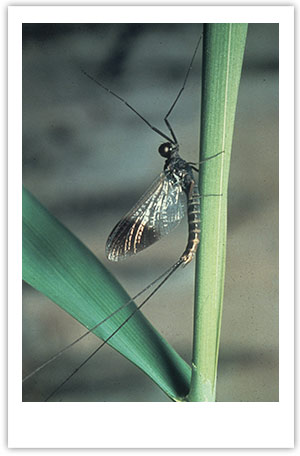 Steward & Founder:
Luke M. Jacobus (steward)


Indiana University Columbus

W. Patrick McCafferty (founder, retired)


Purdue University
Mayfly Central is a place, a program, and an information resource. It is affiliated with the Department of Entomology at Purdue University and Indiana University Columbus. The program is a multidimensional research and education program dedicated to the pursuit and dissemination of knowledge about mayflies, or the insect order Ephemeroptera, from throughout the world. The resource involves information about mayflies, especially the taxonomy and geographic distribution of species in North America and Central America.
Undergirding all of this is a premier research and reference collection of mayflies housed in the Purdue Entomological Research Collection (PERC). The mayfly collection has grown from 250,000 specimens when Mayfly Central was first launched and is now believed to be one of the most comprehensive collections of mayflies in existence. This collection contains specimens from throughout the world, representing most known taxa and numerous new taxa yet to be described; it includes over 689,000 specimens, 2000 + species, and approximately 3900 holotypes and paratypes. The type collection can be searched online via the Symbiota Collections of Arthropods Network.