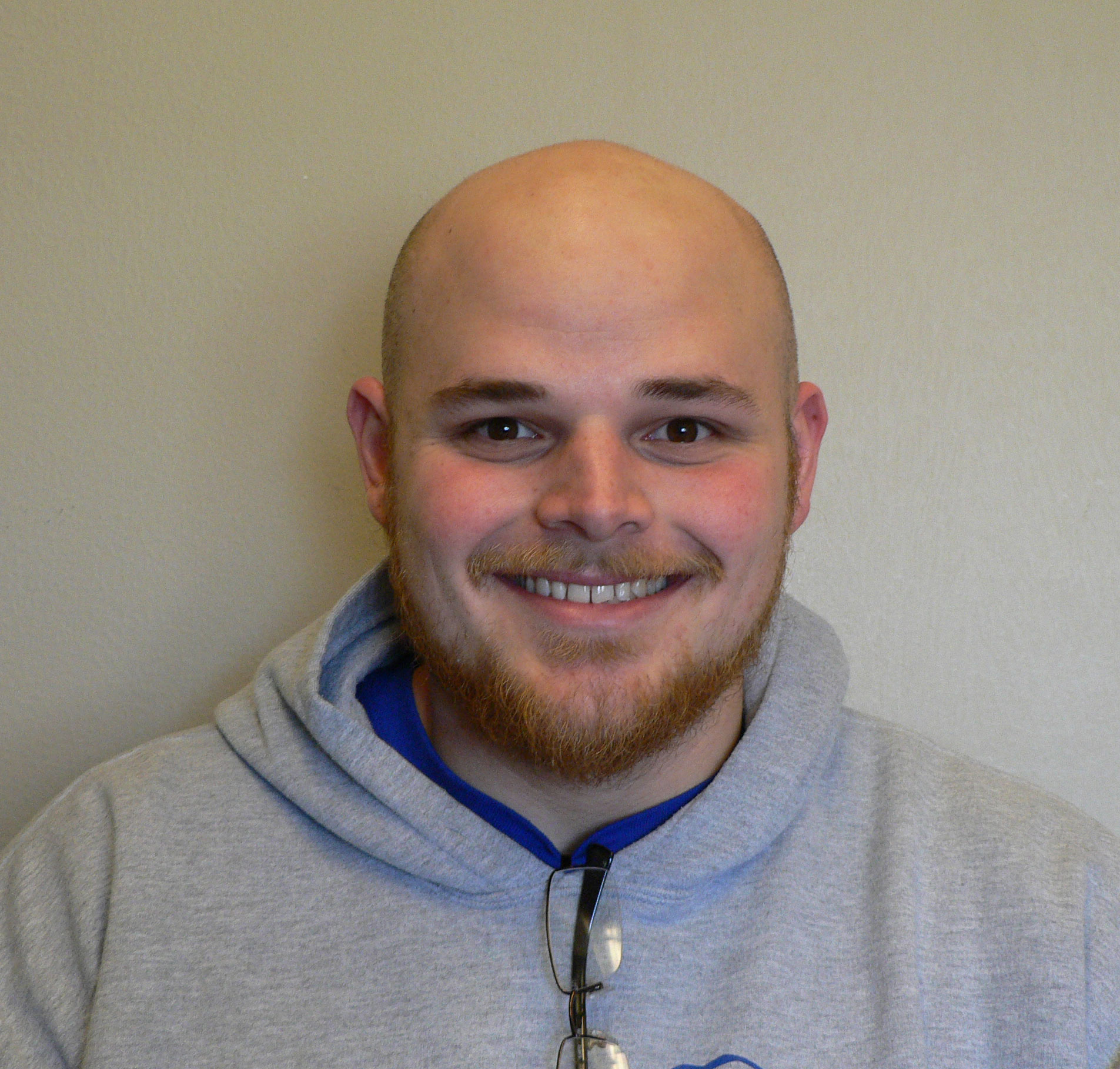 AARON J. MYERS
November 2013
Advisor
Dr. Bennett and Dr. Scharf
Expected Graduation
Winter 2014
EGO Officer Position
None
Originally From
Fort Wayne, Indiana
Future Career Plans
I am planning on staying to pursue my PhD here at Purdue in the same field I am currently in. Afterwards, I am not sure. I will go wherever I feel called to go and pursue it to the fullest.
Area of Research
Urban Entomology with a special focus in Molecular Biology
Summary of Research
I work with the German cockroach and I am looking at proteins that are found in the tergal glands of the male German cockroach. I am looking to identify different unknown proteins, to look at expression levels using qPCR of two specific proteins at the transcript level, and I am also looking at doing enzyme assays to try to determine possible function of the two proteins of interest.
How You Got Into Entomology
I was always interested in bugs and insects when I was a little kid. I had a friend when I was less than 5 years old who would go "bug hunting" as my mom puts it with me and even when I got up to high school and college I still look around for different insects because they amaze me and are extremely interesting to me.
Favorite Insect and Why
Queen Alexandra's Birdwing; The colors on this butterfly are amazing, it is enormous in size, it lives on isolated islands in the pacific, and words cannot describe how amazing this insect is. But I also have always liked butterflies.
Favorite Cookie
Anything chocolate. I am a choco maniac, which is kind of bad since I am on a diet at the moment.
Favorite Movie
Too many to describe for different reasons. In terms of recent movies, I would say the Avengers, Dark Knight Rises, and Avatar.
Place You Would Like to Visit
I would love to visit a variety of places, but for me it's not much of a place but an experience. I have snorkeled with sharks before, but I would love to cage dive with Great White Sharks. It would take my breath away and would be an awesome experience.