FROM THE HEAD BUG by Steve Yaninek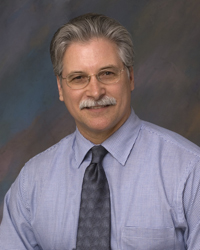 Steve Yaninek
Good things come to those who persevere, and thanks to the hard work of our campaign committee, I'm pleased to announce the establishment of the John V. Osmun Professorship in Urban Entomology. Credit goes to the 51 donors who committed gifts and pledges totaling just over $1 million to endow the first ever professorship in Entomology. The endowment is a tribute to John's many important contributions to the partnership between Purdue and the pest management industry. Judy Dold, the chairwomen of our campaign committee, made the announcement at the Purdue Pest Management Conference banquet in early January to the cheers and standing ovation of an appreciative Purdue and industry crowd.
A flurry of development activities in the five weeks leading up to the announcement including a strategic contribution from Terminix brought the commitments to the $1 million mark needed to establish a professorship. The idea for this endowment was conceived in 2001 as a way to reaffirm the relevance and value of our partnership with industry. A campaign committee was established the following year under the leadership of Judy Dold, and included Norm Ehmann, Austin Frishman (PhD '68), Dan Moreland, Dave Mueller (BS '75), John Owens (MS '77, PhD '80), and Eric Putman. The committee quickly dedicated the effort to honor, John Osmun, the man who has done so much to foster and nurture the special relationship Purdue has enjoyed with industry for more than half a century. We received our first contribution from Phi Chi Omega in 2003, an organization started in 1950 by John Osmun and six of his students from the first urban pest control class at Purdue University.
The campaign enjoyed an unexpected surprise in 2005 when the O. Wayne Rollins Foundation endowed the O. Wayne Rollins/Orkin Chair in Urban Entomology. This gift also helped us qualify for a matching William Bindley chair. While this accomplishment technically met our original campaign goal of endowing a chair in urban entomology, we had raised only two thirds of the funds needed to endow a professorship. The campaign committee was determined to complete the challenge and honor a giant in urban pest management field.
The endowment reflects the strength, character, and commitment of our partnership with industry. This professorship will raise the stature of our urban programs, and help us recruit and retain expertise from the best and brightest prospects with research interests focused on priorities important to industry. We expect to fill the professorship as soon as the endowment is complete.
We thank the pest management industry for their generous contributions, and for continuing their unique partnership with Purdue Entomology, the donors who contributed so generously to honor John Osmun, and the campaign committee who worked with a great sense of purpose and dedication on this project for the past four years. A formal ceremony to recognize the establishment of this gift will take place later this spring. Details will be forthcoming.